Teman was created because three students realized that there are many struggles to being an 
international university student adapting to the busy, colourful, culture-filled country known as Malaysia. Our main objective is to ensure students feel safer while studying in Malaysia while promoting Malaysia as a better place for education.
Teman is comprises of a welcome kit as well as an app designed to assist students in some of the common problems they might face, such as the obvious language barrier, as Malaysians commonly speak many different languages. Overall, Teman aims to build a community with these students so they would be able to combat homesickness as well as able to adapt faster and more comfortably to the country.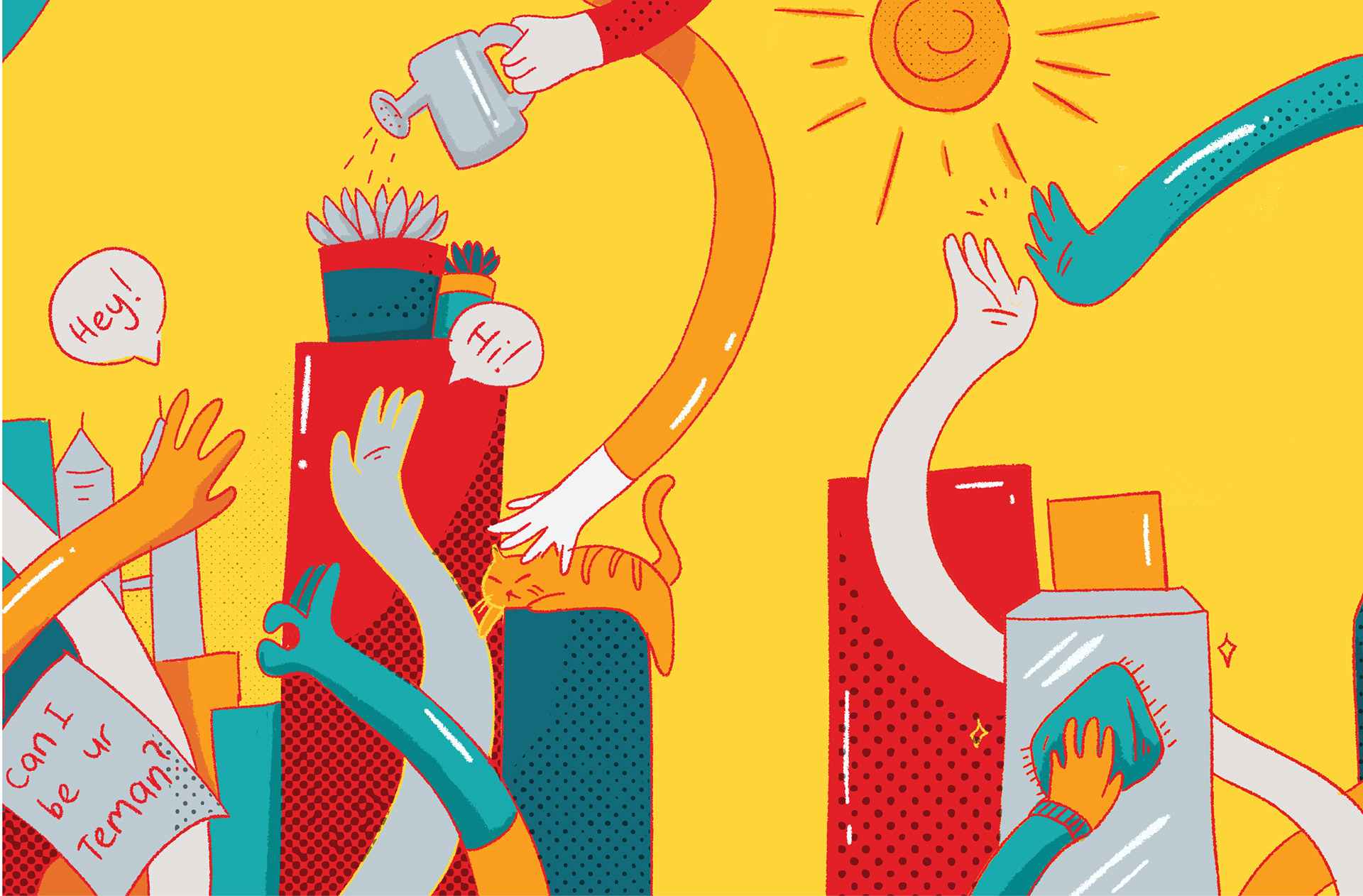 A welcome box consisting of
_ A guide to the student app
_ Local Delights: A student-friendly mini recipe book 
_ Welcoming gifts; t-shirts and button pin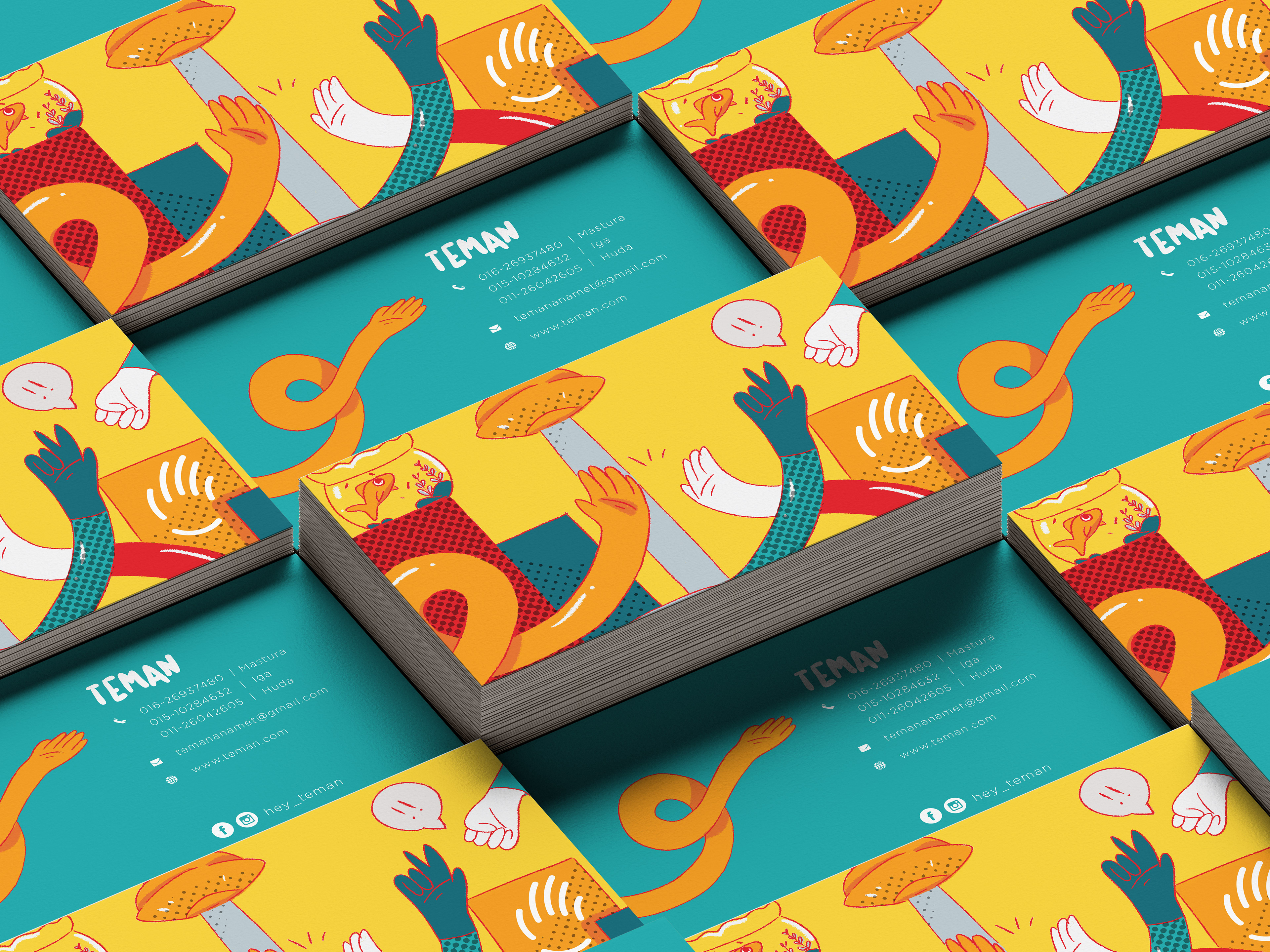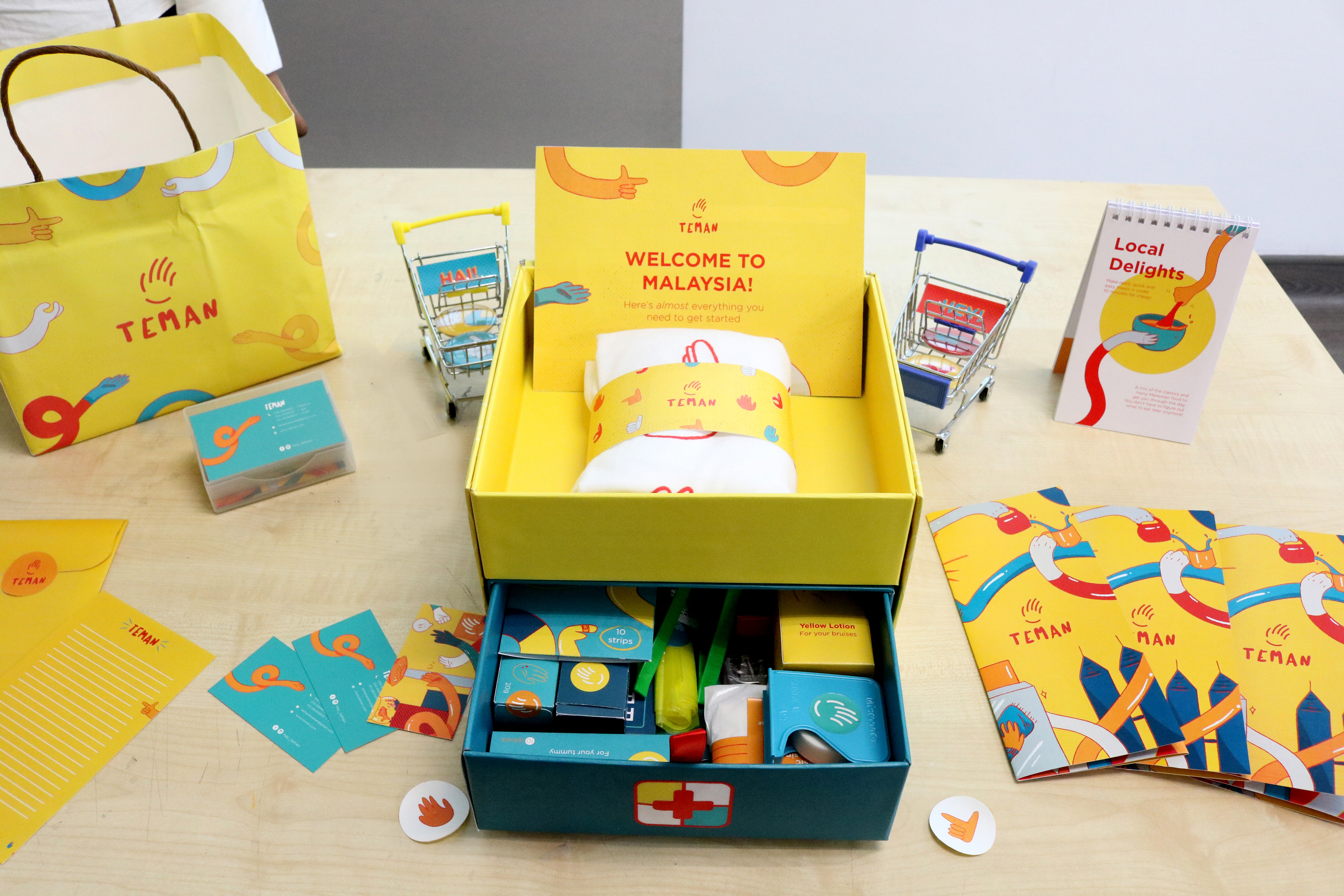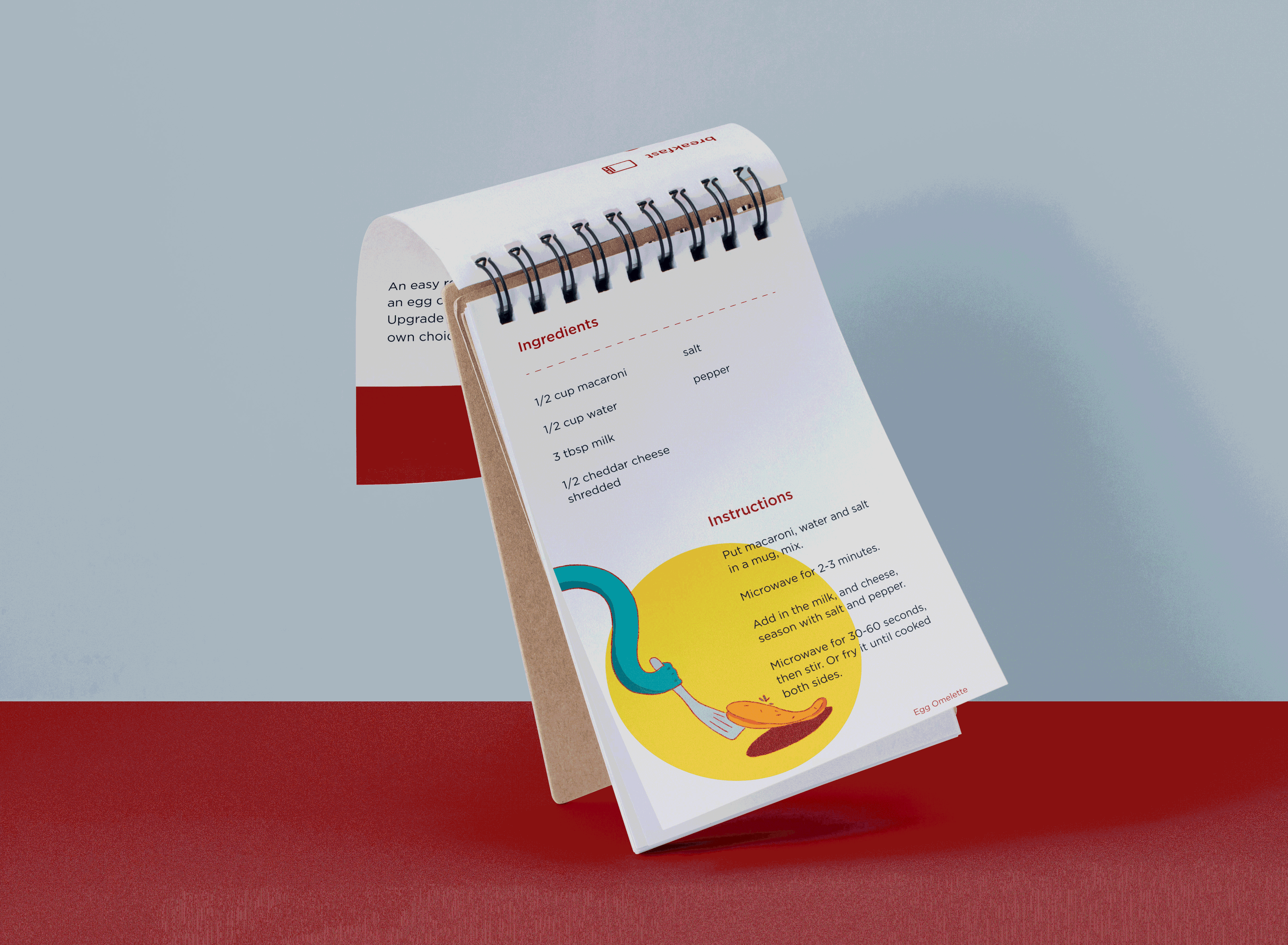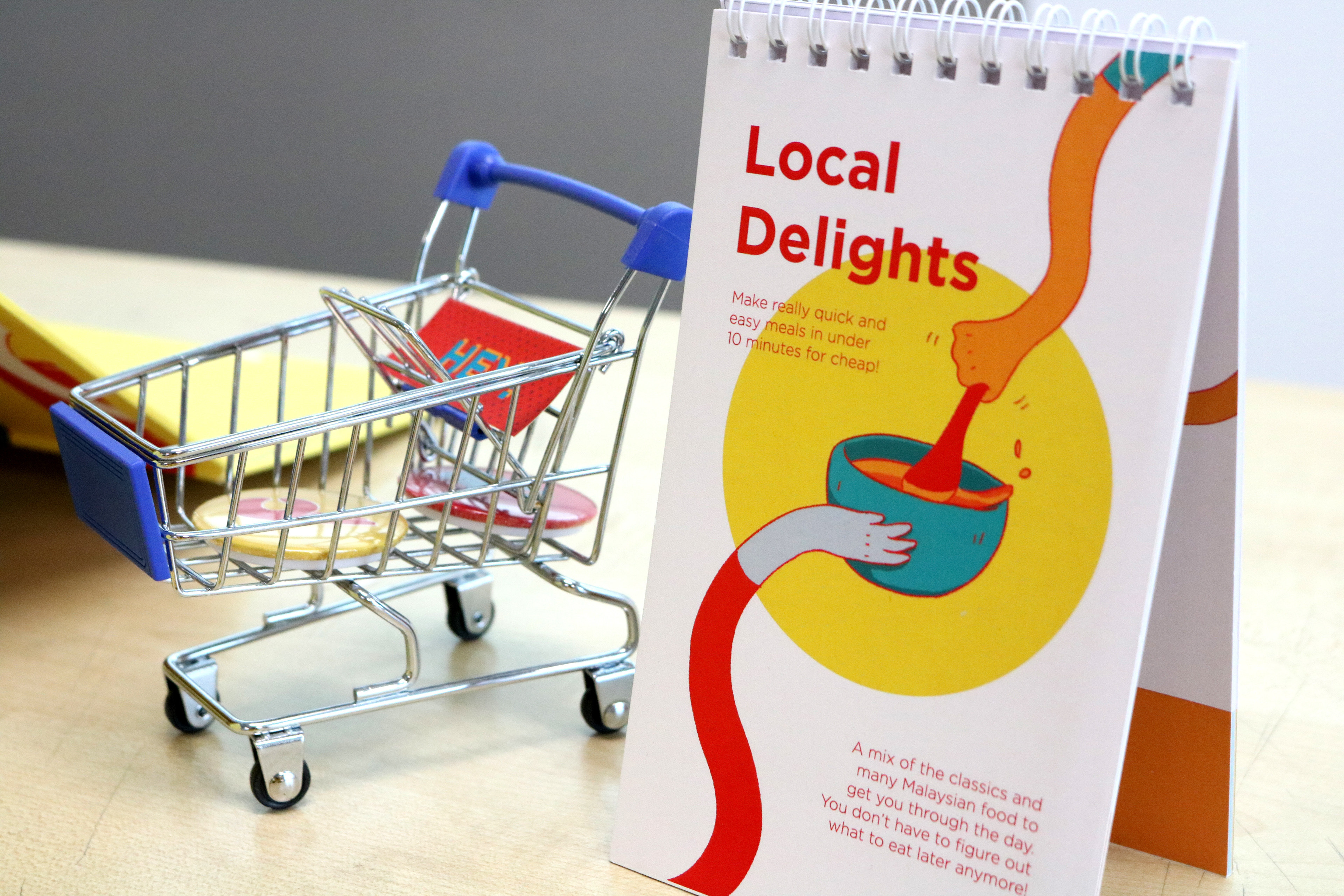 _ Directions of all the near necessities around the 
university; hospital, restaurants,groceries etc.
_ Language learning; designed to familiarize students 
with local slangs and sayings in Malaysia.